SINgAPORE & VIETNAM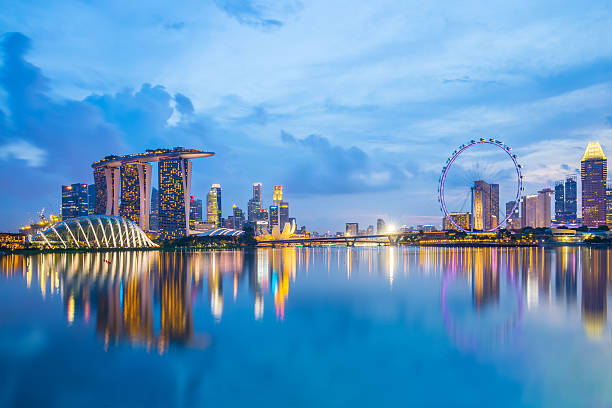 Contrasting Economies in Southeast Asia (with optional visit to Angkor Wat)
Travel Dates: November, 2024
Travel Destinations: Singapore and Vietnam, with optional visit to Angkot Wat, Cambodia
Travel costs, land only: $3,000 - $3,600
Program Leader: Michael MacQueen, Professor
Deposit: A deposit of $500 will save your spot on this program, please send with your registration form.
Guests, family, and alumni are always welcome to participate in our programs.
For many years, Singapore has been the leading country of choice when it comes to doing business internationally. Factors like the abundance of skilled resources, an efficient and open economy, and stringent intellectual property rights protection make doing business in Singapore so coveted. Meanwhile, Vietnam has become one of the most dynamic, emerging economies of Southeast Asia, establishing itself as a stable, developing, and growing business destination.
This course combines pre-travel virtual class sessions with overseas seminars, business visits, and cultural activities. The primary focus of this travel program to Singapore and Vietnam is to contrast a well-established, world-renowned center of business with a rapidly emerging, high growth destination for international business.
We are also offering travelers an option to visit Angkor Wat, the "City of Temples." Angkor, in Cambodia's northern province of Siem Reap, is one of the most important archaeological sites of Southeast Asia.
For More Information: Please email Professor Michael MacQueen (michael_macqueen@redlands.edu) or call 909-748-8763.
o Register: Contact Chris Mee (chris_mee@redlands.edu) or call 909.748.8748. Registration packets can be found at the bottom of the International Programs general website page (redlands.edu/sbstudyabroad). Note that there are different packets depending on whether you are an undergraduate, graduate or guest.